So of all nights last night we go to one of our closest friends wedding. Congrats Binky!!! It was a rainy day in pizzaville but it didn't dampen the spirit of "wedding". I was totally struggling with what to wear as you may recall my shopping nightmare - and I am proud to inform you that I documented my transformation from me to "Who's that girl?" I think that while channelling my inner Audrey Hepburn worked as I had a cute little scoop neck black dress that conveniently had pockets on the sides (cut on angle to not give the poof). The dress was just above my knee, and as the twins are pretty large, I used Tessa's advise and wore a cami. Thank god she knows how to tame the beasts!!!
I have gone from meh to mmmm (according to my spouse) in 60 seconds.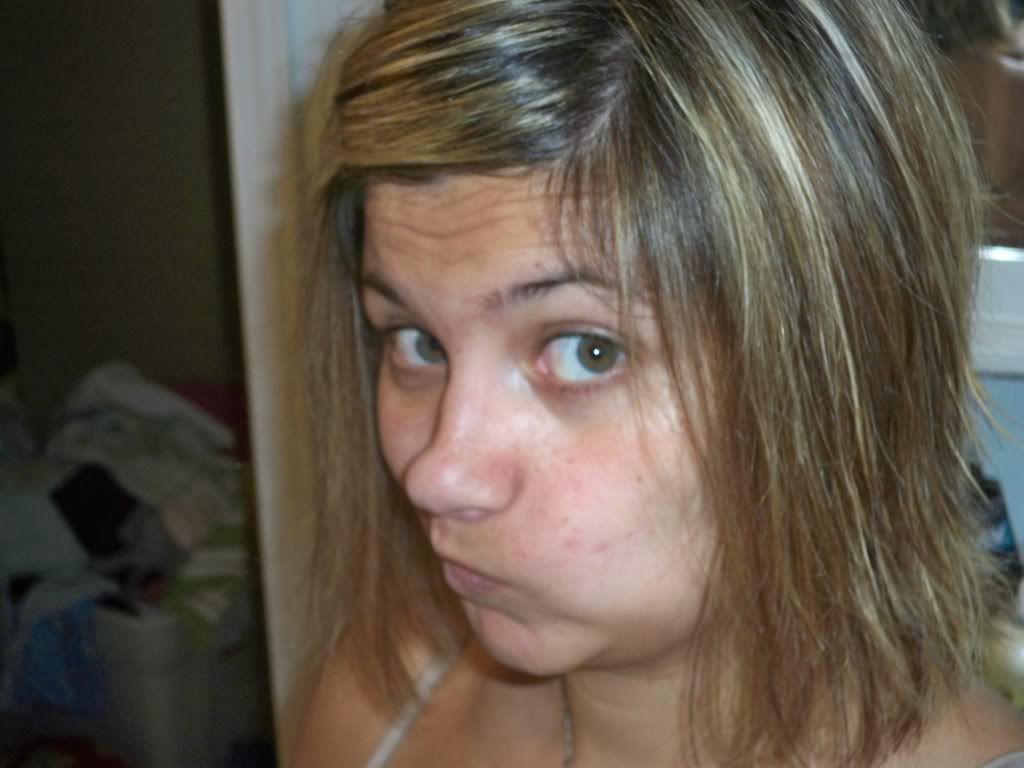 I actually felt amazing all night! I am not sure if it was the 31/2 inch heels, the umpteen Gin and 7s or the euphoria from telling the Lulu Lemon Drill Sergent off earlier..maybe all three..but I don't think that I have felt so confident before....BIG change since a few days ago!!
I think it was the shoes!!!!
The wedding was great, lots of friends, great conversation and the usual amount of jokes, abuse and alcohol topped off with getting home at 4 am and waking up at 9 to get the kids. Can I just tell you that my head today was in neutral. I wish I could have the auto pilot from MIB in the mommavan that I drive because on days like this it would totally ROCK!!
Tomorrow brings a whole new day and a great one at that...it's Dan's 31 bday!!!! I am so excited for it also, as it would have been my grandmother's 90th. She passed away 2 years ago mother's day and she was the shit!! Actually, she called herself the "brick shit-house" --appropriate fo sho! Even though I am completely incomplete without her, and my children weren't able to know her like I did..I know that the dood and her would be like Fred and Ginger and the girls would just want to listen to her laugh. Its funny that they still call her Grandma Cinderella..and every time I hear it, I feel that much closer to her.
Tomorrow I am going to go visit her, bring a coffee and cigarette for her and hope that if it's a warm day out - that it's her way of hugging us and letting us know she's still there. In loving memory of my grandmother MLS xoxo
"chi trova un amico, trova un tesoro"
Grandmas hold our tiny hands for just a little while, but our hearts forever.